So you want to have picture perfect images from your wedding right? RIGHT.
I am a Jackson Hole, Wyoming wedding photographer who also photographs nice weddings in the Lake Tahoe, California area.  I've shot a lot of weddings over the last 6 years and I have a few crucial tips for you that if you follow you will be glad you did!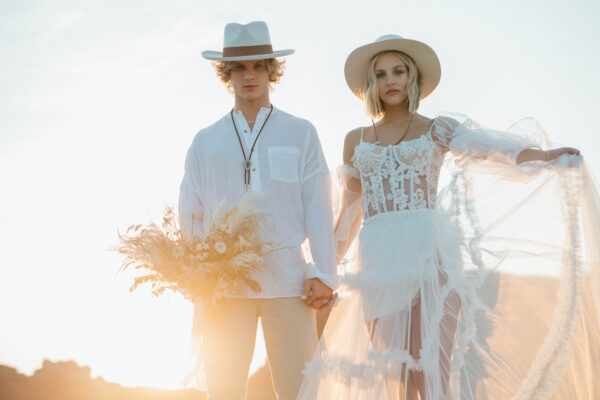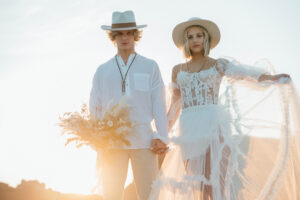 #1 This is by far the most important tip for you to have photos you LOVE of yourself as well as that will help you beyond just your wedding day. You ready? DRINK WATER! Yes, it's simple, but it's not so easy to follow through on. But I can guarantee that this will make a massive difference in the way your skin looks. Drinking a gallon of water everyday a month at minimum before your wedding is going to give you that soft, glowing, healthy looking skin for the big day. And you might be thinking…."But Brooke I am going to have make up on it doesn't matter" well let me tell ya, FIRST, hydrated skin holds and displays make up WAY better than dried out sensitive skin. Your make up artist will agree (coming from a professional wedding make up artist myself) I used to do hair and make up before this job and I'm finding that comes REAL handy in moments after your beauty team leaves for the day. But anyway back on topic,  DRINK YOUR WATER. If you need any more motivation just hop on over to Youtube and type in "drinking water for 30 days straight" and watch people completely transform their face by using this simple healthy trick.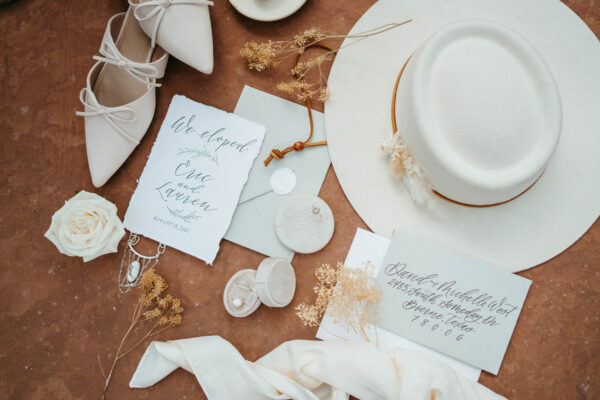 #2 Have the following details ready to go for your photographer all together.
Both rings + engagement ring with boxes
Snippets of your arrangements from your florist  (extra pieces soley for detail shots)
Stationary for the day
Vow books
Brides shoes
Brides jewelry
Extra Ribbon used on bouquet
ANY important details such as your "something blue" if do-able
A few candles/vases/little table details from your table design.
When this is all put together before hand it saves your photographer time running around asking for everything and gives them more time to actually artistically put together a beautiful detail shot flay lay. These shots are going to be so important to you later on because let's be real you spent a lot of money making everything look perfect and to have a shot of all the sentimental details designed well matters!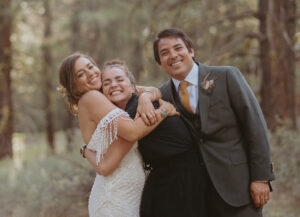 #3 Get yourself a wedding planner! Or at minimum a day of coordinator. I cannot stress enough the importance of having someone day of know exactly what needs to happen, what vendors need to be when and where, someone who can organize things day of and really problem solve any last minute issues. I promise you do NOT want your mom, step mom, maid of honor running around your wedding day like a chicken with their head chopped off. The whole vibe will be that of stress and those key people in your life won't be able to be present and relaxed day of or present in the pictures. Every wedding that has a planner allows for a lot less stress on you and your closest people. IT SHOWS in the photos I promise. It's hard to want to take pictures of people bitting their nails and avoid the permanent forehead crease of concern.  You only get this one day to really enjoy and celebrate your marriage, don't spend it trying to breathe and feeling anxious. The day goes too fast as is and with all your investment you will want to remember the sentimental parts of your day. Not the mental breakdown you all had to pull yourself out of.